The Tobelo tribe or o Hongana Manyawa (guard of the forest) is a tribe from North Halmahera. At first, the Tobelo tribe lived in the woods. They used to make ends meet by farming, hunting and gathering. Limited water sources make some of them leave the forest to live close to water sources. Most of the Tobelo tribe lives in Wangongira, Tobelo, and North Halmahera. The name Wangongira village comes from the word Wango which means sun or source of life, and Ngira, which means here, which means the location of the origin of life. The name Wangongira village implies the joy of the Tobelo people over the Molulu spring, which is the energy source for the life of the Tobelo tribe.
At first, the Tobelo tribe lived in the forest, but limited water sources forced residents to settle near the Molulu River springs. The Tobelo tribe views water as a source of life, so they maintain the sustainability of the river and prevent its pollution. The community works to prevent river pollution by building settlements that are not close to the river and have different washing places so that the cleanliness of the springs for cooking and drinking needs is maintained. The name of the Molulu River comes from the word Mo which means woman, and Lulu, which means to roll over, so the Molulu River means a woman to roll over. That said, the legend of the woman who fell while carrying the basket (Saloi) began rice growth in the Molulu River, so the rice grains fell and grew in the river.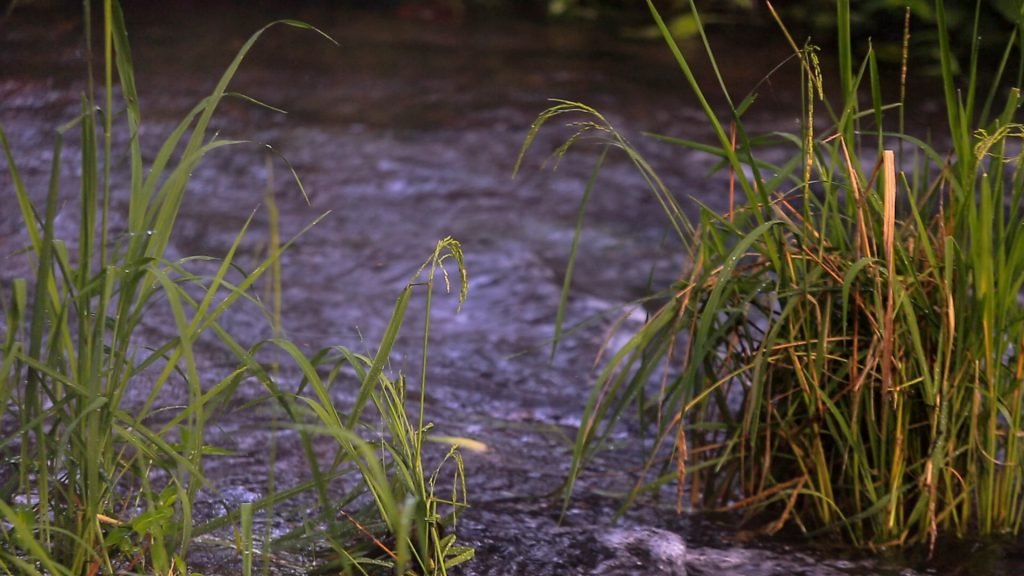 The Rice that grows on the Molulu River is Pulo rice (Oryza sativa). Until now, Wangongira residents have made the Molulu River and Pulo Rice rivers and springs sacred to the people. Pulo rice that grows on the Molulu River is also used as a calendar system for the people of Tobelo Wangongira. If the Rice that grows in the river bears fruit, it indicates that the Rice is ready to be harvested, but if pests damage the Pulo rice that grows in the Molulu River, it means that pests also damage the Rice that has been planted on the mainland.
The life of Wangongira residents is centred on Molulu's springs to meet their daily needs. Wangongira residents also express gratitude for the water source by celebrating the harvest. During the harvest celebration, residents cook together in the shared kitchen. The residents then bring the food using baskets to the spring's location and lading. The residents also pray and return to their villages to continue eating the food together.