May 1, 2023, is the celebration of Labor Day. Thousands of workers from various elements of labour unions staged demonstrations at various points in Jakarta. Labor Day commemoration is designated as a national holiday.
The first celebration of International Labor Day in Indonesia was celebrated for the first time on May 1, 1920. In 1920, labour unions and workers staged strikes and demonstrations to demand their rights from the Dutch colonialists. Labor Day was designated as an important date in the era of Soekarno's leadership in 1948 with the amendment to work law number 12 of 1948. Meanwhile, in the New Order era, the celebration of Labor Day was considered a subversive act. The labour movement connotes communism with the September 30 movement. Then with the Decree of the President of the Republic of Indonesia Number 24 of 2013 in President Susilo Bambang Yudhoyono's leadership, May 1 was designated a national holiday.
The action's main objective against workers' demands is for the welfare of workers. However, the current conditions still need to be improved by the policy conditions of the Job Creation Law, the Outsourcing System, and low wages, which are detrimental to workers. The current outsourcing system needs to provide security and protection for workers, giving the impression that workers are easy to replace without proper protection. In addition, wage issues are a major problem in Indonesia. Indonesia still determines a monthly wage system, while generally, other countries determine the cost of workers' wages in units of hours. According to the Central Statistical Agency (BPS) records, the average labour wage in August 2022 was 3.07 million monthly rupiahs. Meanwhile, compared to other countries, Indonesia occupies 86th out of 101 countries in the National Economy data research monthly public salary index for 2022.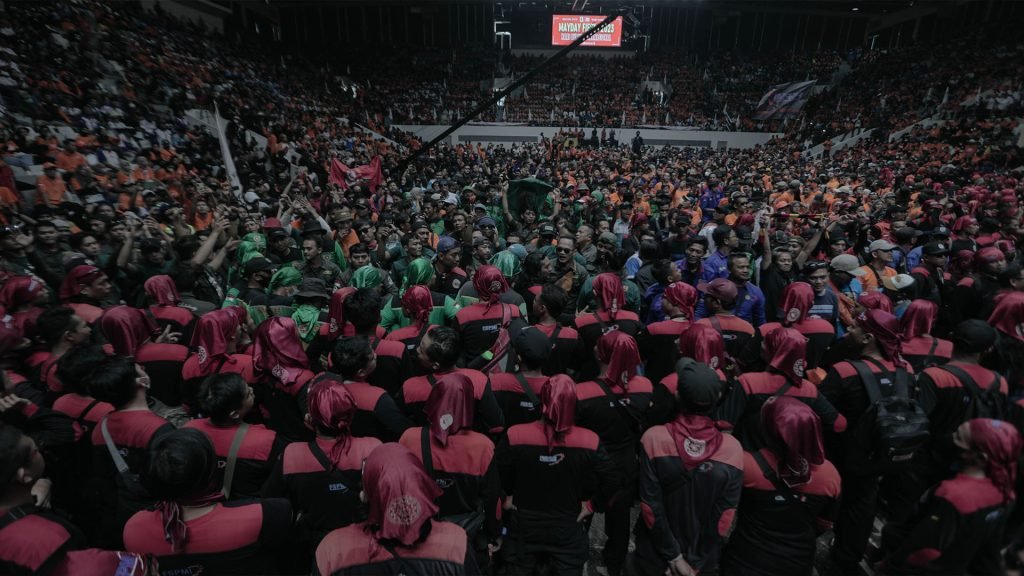 Then came the aspiration for the workers to fight for their aspirations through formal political channels by forming a labour party. This movement is not the first; previously, the labour party in Indonesia was founded in 1998 and participated in the 1999, 2004 and 2009 elections. The labour party then made another declaration of changes to the management's composition and the labour party's symbol on October 5, 2021. Is the labour party movement in Indonesia Gonna work?